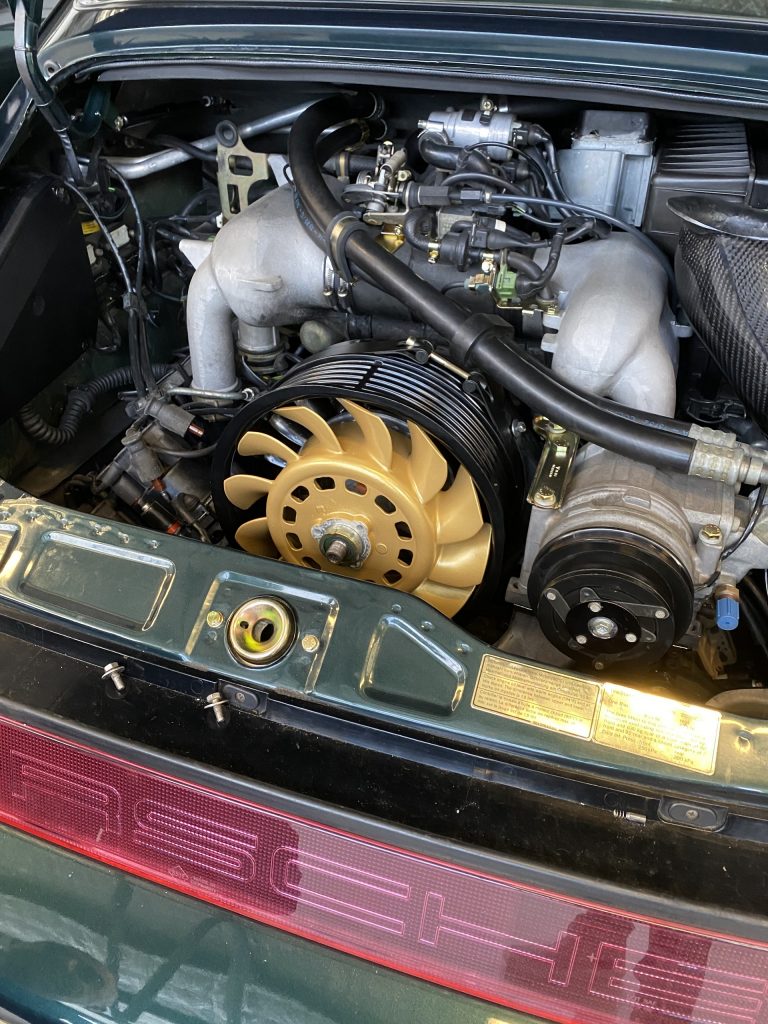 Whilst many of us are purists when it comes to our older 911, there is the ever growing trend to individualise your ride. One small and simple way to achieve this is to have your engine fan powder coated. There are two popular options – either colour code to a key feature of your car, or select a bright/contrasting colour. Bespoke powder coating will transform the metal fan in the pre-89 911 models or the beige/grey fan in the later air cooled cars.
The example above is of a 964 fan colour coded gold to match BBS wheels. The image below is of a SC 3.0lt engine currently being build with a bright red fan. This modification will add a contrasting burst of colour to a silver car with black interior.
One benefit of this minor mod is that it's easily reversible. At a later date if desired the powder coating can easily be removed, and the fan can be either hydro blasted or returned to the original factory colour.
It's also worth noting that the 964 pictured at the top of the post has also had an additional modification of re-routing the  4-5-6 cylinder ignition leads from over the fan housing to behind the housing, resulting in a tidier and cleaner appearance.