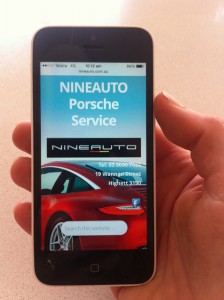 As with any new business finding the time to get everything in place the way you'd like can be a real challenge. But after a few late nights, and some help from a technically savvy friend we're excited to relaunch our website.
We've now been operating from our new workshop for over 6 months, and thought the time was right to add some new 'bells and whistles' that make our site easier to find, and a bit more user friendly. You can now keep updated with all the latest NINEAUTO news by reading our regular posts and following us on Facebook.
Just a tip….. NINEAUTO uses the word 'NINE', unfortunately the search engines don't seem to recognise the numeric version 9AUTO nearly as well!