This Top Tip regarding a Macan seat issue is courtesy of a resourceful NINEAUTO customer.
A recent glitch with our 2017 Macan S involved the loss of the comfort setting, where the seat moves a small amount to make it easier to get in and out.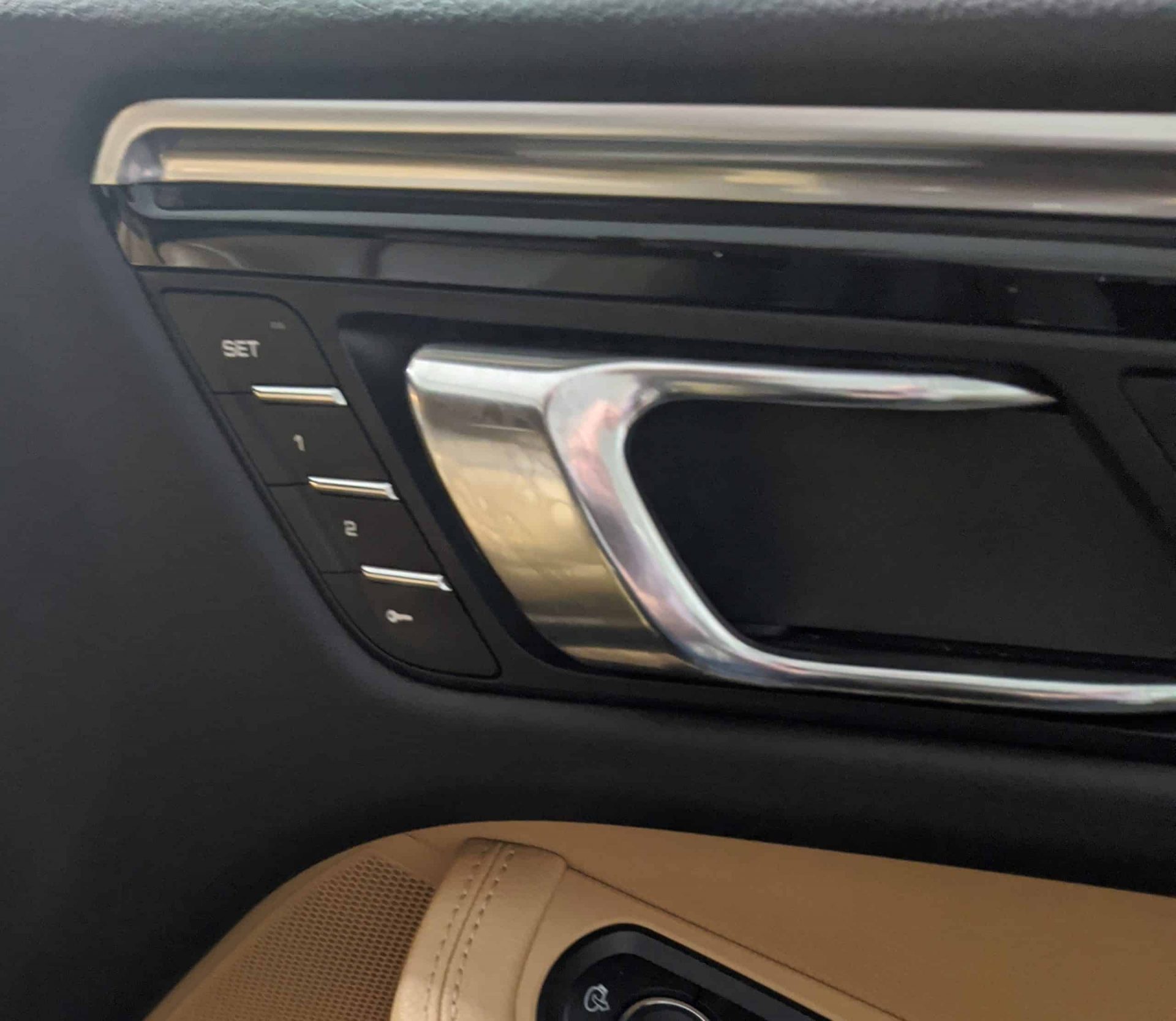 In trying to understand what was happening it turned out that none of the seat memory settings were working. This looked like being a major pain manually adjusting the seat for every driver change.
With COVID 19 restrictions in place, calling in to get some help from NINEAUTO is not as easy as usual. So let's see if Dr. Google has anything useful.
Thank you Stan for this 2016 entry https://www.macanforum.com/threads/seat-memory-set-button-wont-light.139033/#post-1514802
#2 • Mar 27, 2016
In order for your memory to remember a position, it needs to remember "the limits" of the seat first. Sometimes it looses those limits and you need to teach them again. To do this follow these instructions.
With your vehicle running, stand next to your seat, move your seat all the way forward and hold it there for 2 sec. Then move it all the way back and hold for 2sec. Then down and hold and then up and hold. Do not change the sequence.
Now try if you SET button lights up. If not, chances are there is something else that it needs to "learn". Do the above with your telescopic steering wheel. If the problem is still there, you will have to take it in for service, where they will connect a computer which imitates the above procedure for all memory functions.