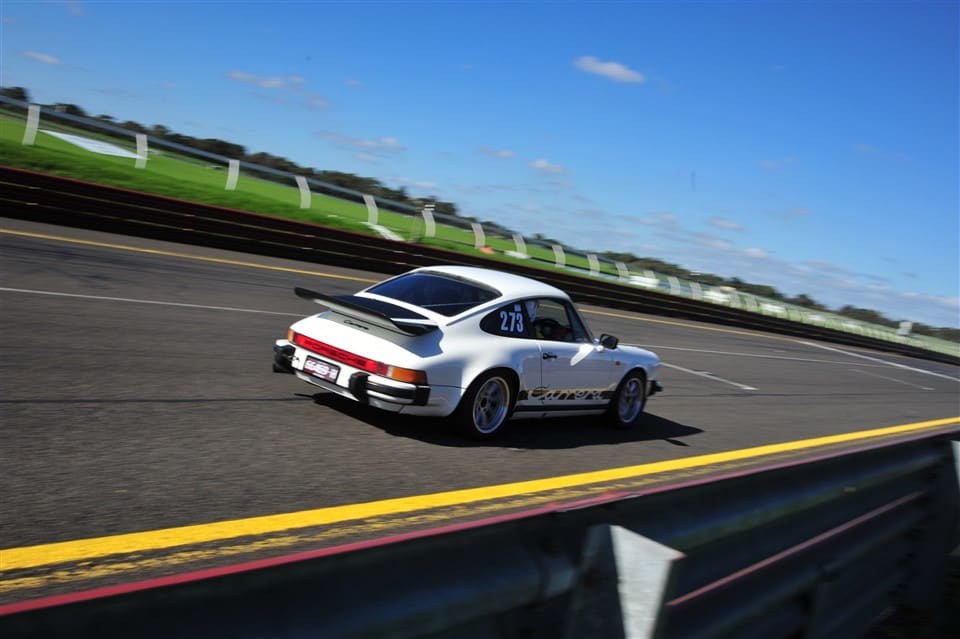 When it comes to track days many of our regular 'tracksters' are choosing to fit race brake pads. By far the most popular choice, and our recommended track day brake pads are Project Mu's. These race pads are significantly more expensive than your regular road pads, but do offer great benefits when used on the track. They are specifically designed for the much higher temperature associated with sprint work and track days.
Project Mu pads have been produced in Japan since 1988 and have earnt a great reputation for precision engineering, excellent durability and delivering much more responsive braking. In Australia, Project Mu pads are used as the Control Brake Pad for the Australian V8 Supercar Championship Series and often used in the Bathurst 12-hour race.
With a range of size and specification options, there is a Project Mu pad to fit your Porsche and track day needs. Depending on the Project Mu pad that is right for your requirements, costs can vary from $400 – $900 for a set of Pads. Stuart our Cheif Technician would recommend that where possible you run Project Mu pads on both the front and rear. However, if budget doesn't allow investing in both fronts and rears, moving to race brake pads just in the front is still worthwhile and should improve your on track performance.
In conjunction with moving to a race brake pad, we would also recommend the use of a high temperature race brake fluid to avoid the fluid overheating. At NINEAUTO we recommend using Castrol React SRF Brake Fluid for club and track days. This product has a very high boiling point of over 300°C which makes it ideal for use under more arduous braking conditions. For more information on race brake fluid, click on this link which will take you to a previous post, "How often should I change my brake fluid?"