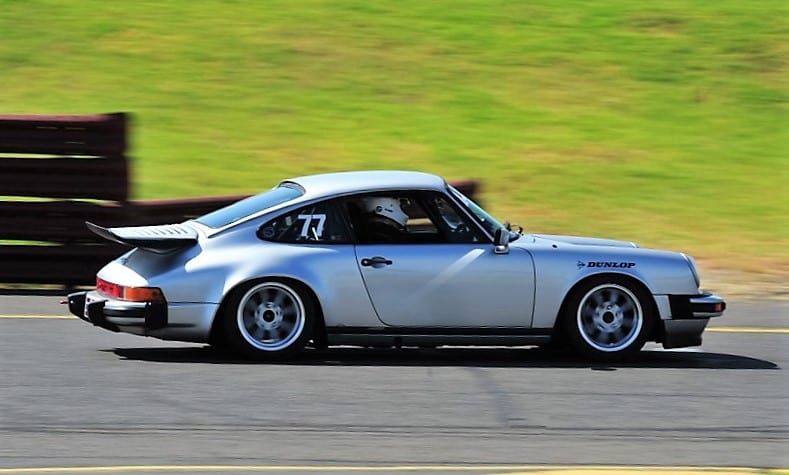 Ever been tempted to track your Porsche but never seem to get around to it… Here's a great way to get a taste for the track, without any outlay whatsoever! O.K. so you're not behind the wheel, but it's free and you can get a real insight into how a Porsche similar in vintage and power to yours might perform in the hand of an experienced driver.
The Porsche Club of Victoria (PCV) last track session of the year is always President's Day at Sandown. This event is about sharing the thrill of the track with friends, family and other Porsche enthusiasts. Drivers are only allowed on the track if they have a passenger on board!
To be a passenger at this event you just need to turn up wearing long pants, a long sleeved top, closed in shoes and be at least 12 years old! If you have a helmet bring it along, but don't worry most drivers have a spare you can borrow. You'll also need to sign the necessary paperwork and then find yourself a ride. Here's a link to the PCV website with more information on Presidents Day on November 17th 2019.
At NINEAUTO we normally offer track support to around 10 drivers at this event, so come and find our garages on the day and we'll assist you to find a ride. My top tip is to get to Sandown early to maximise your passenger time, as the day progresses more 'would be' passengers turn up, and securing a spot becomes more competitive.
If you are seriously considering tracking your Porsche here are some links to previous NINEAUTO website posts that could be informative, and make taking that first step a little less daunting.