After many months of the kids nagging and bombarding our social media with cute puppy pics, Tim and I finally agreed to rescuing a dog.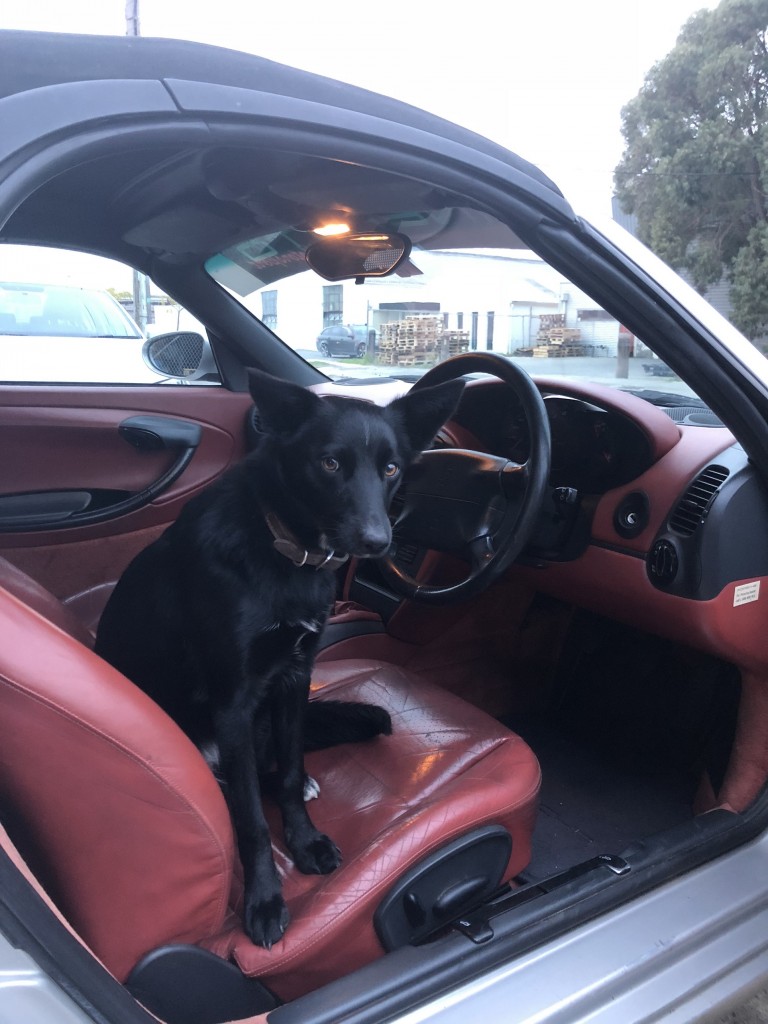 We picked up Roo the week before Christmas, and she has quickly become a much-loved addition to the family (although the cat is still not the biggest fan!). Being a working dog straight off a farm in NSW, she has kept us active requiring 2-3 walks a day. With her farm heritage, Roo looks a little concerned and out of place in the NINEAUTO Boxster Courtesy Car. (I'm tipping she'd be much more at home in the back of Stu's Ute!)
However, I'm reliably informed by many that their Pooches love a bit of 'Porsche Action'. I'm hoping that readers can share a photo of their Pooch in a Porsche, so we can all enjoy this awesome combo. Who knows, if we get enough pics we could create our own NINEAUTO Pooches in Porsches Calendar!?