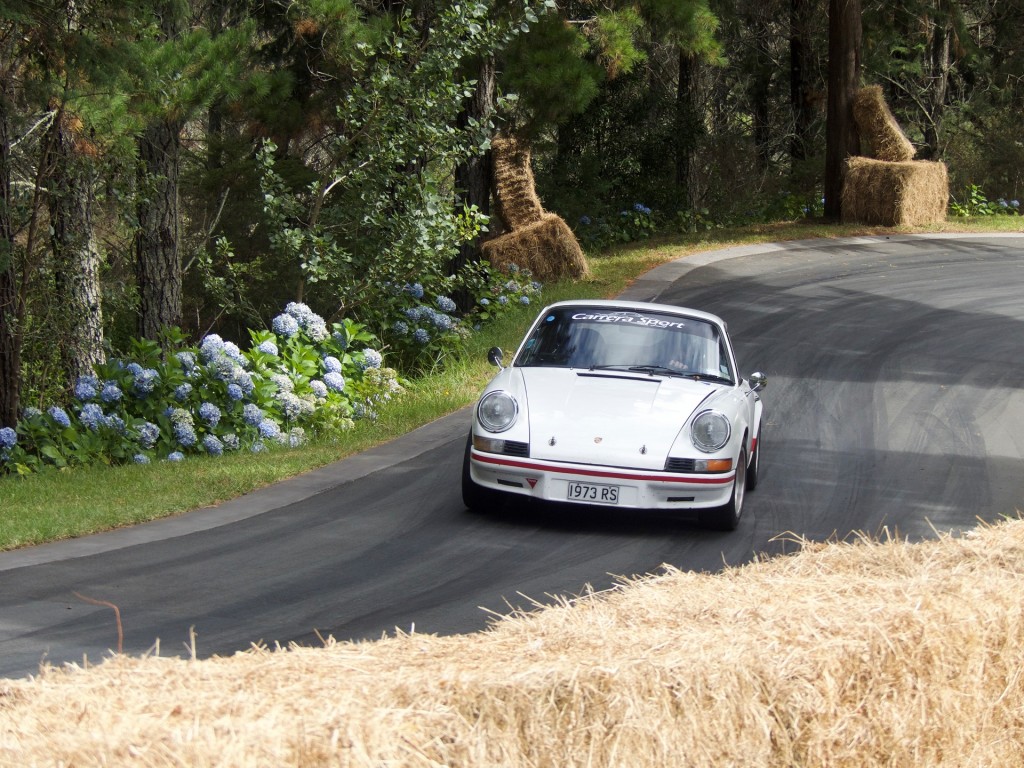 Rod Millen is a legend in New Zealand motorsport circles. First associated with Mazda through rallying their product, from a totally feral RX-3, through to Group B RX-7 and later Group A Mazda 323's in World Rally Championships and in the USA.
It was in the States that he had his greatest successes, culminating in victory at Pikes Peak, In Colorado, with a vicious Toyota Celica, unlike any Celica that you might buy for your kid's first car.
Upon stepping back from his business activities in Calfornia, he moved back to New Zealand, buying a ranch at Hahei, on the North Island's Coromandel Peninsula, and it's here that every year, he gets together with a bunch of crazy car people to host the Leadfoot Festival, NZ's answer to the Goodwood Festival of Speed.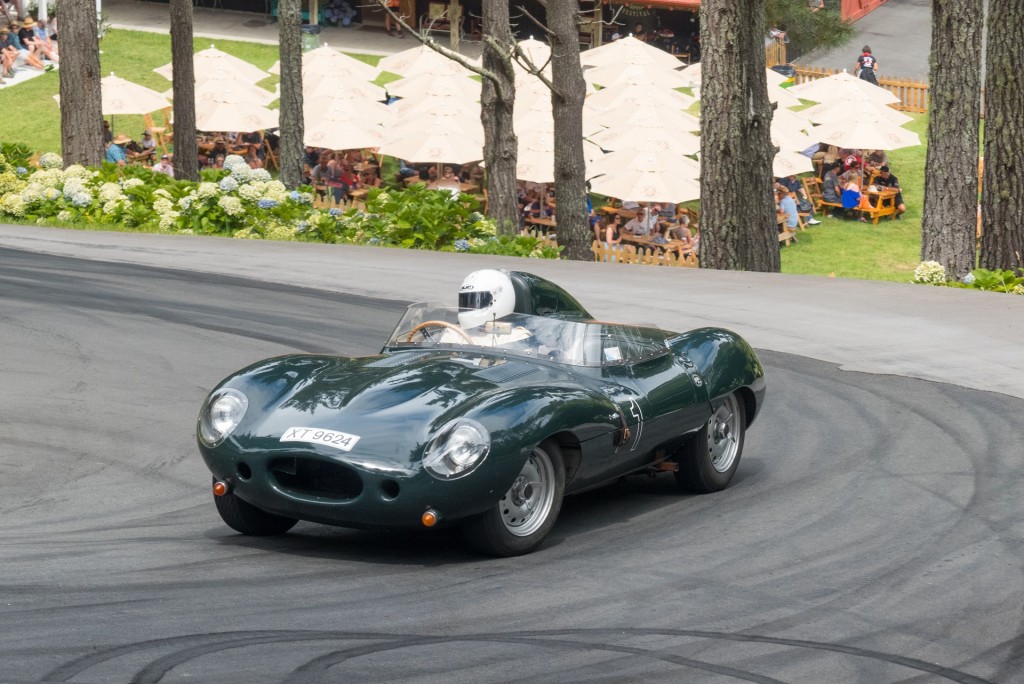 Like Lord March's annual Festival of Speed, Rod Millen's Leadfoot Festival involves a sprint up the length of his driveway, purpose built for just such use. Also like the English event, there are all manner of vehicles that come out and play. From a replica pre-war Auto Union, built around a V12 aero engine, through to a WRC Subaru driven by a McRae, from motorcycle sidecars, through to Stadium Supertrucks and various drift cars, all hilarious in their noise and spectacle.

Porsche is well onboard as a corporate sponsor of this event, and had a huge setup including catering and a display of their most recent Le Mans weaponry. Rod Millen even added to the marque presence by parking his Porsche tractor prominently out front of the corporate setup.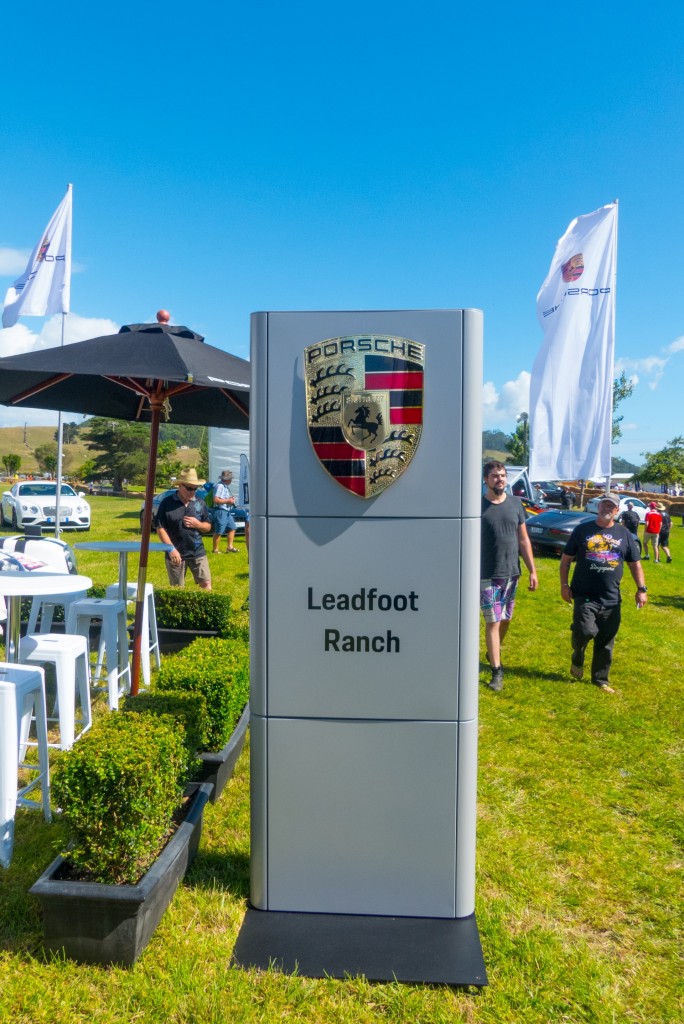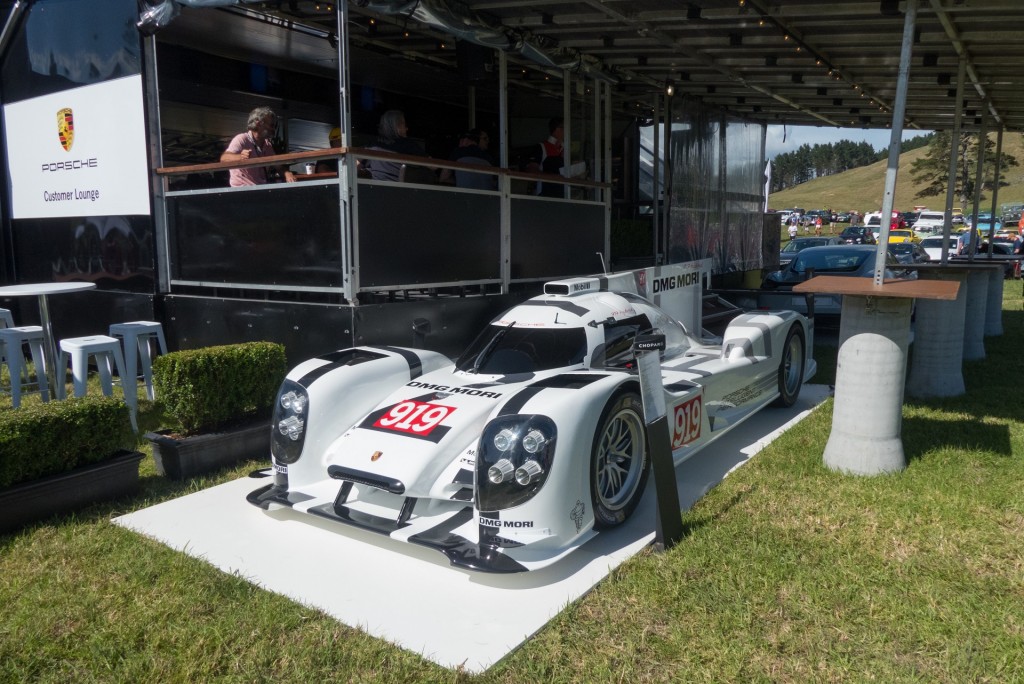 New Zealand is a bit like Australia 30 or 40 years ago – and I'm not being patronising. They know how to have fun. Uncomplicated, hilarious, and spectacular – that's how they roll on the track and off it. The spectators are a friendly bunch, even to us Aussies, and you make a bunch of new mates everywhere you go on course.
The track is accessible, and technical. Starting at the front gate of the ranch, it runs to a creek crossing over a bridge that's fast and tricky – lots of opportunity to get caught out in the first 200 metres. Then it approaches the foot of the climb fast around an amphitheatre like valley, into a forest where it climbs sharply through a series of left, right left hairpins, all easily accessible to view from. At the top the narrow road runs along a ridgeline amongst pines, then after a tight chicane, the forest clears and the road sweeps over crests to the finish line. All over and done with inside a minute.
This year's event was won by Alistair McRae in an ex Prodrive Subaru WRC. Amongst the cars entered were several Porsche 911, the Martini liveried car of Stuart McFarlane is usually seen on the gravel, yet seemed pretty at home on the Leadfoot Ranch hotmix. Stephen Rasmussen's lovely white Carrera RS rep was also quick and well driven. The drifters were, to me, surprisingly good. I'm not a drift fan, but perhaps it's being amongst a crowd of Kiwis that just seem to love any car that's noisy and (even better) smokey and sideways, that made me appreciate just how much fun these are.
Run each year, in late January or early February, this is an event that I'd recommend wholeheartedly. It's too much fun, and too accessible to ignore!
By DJ (David James)