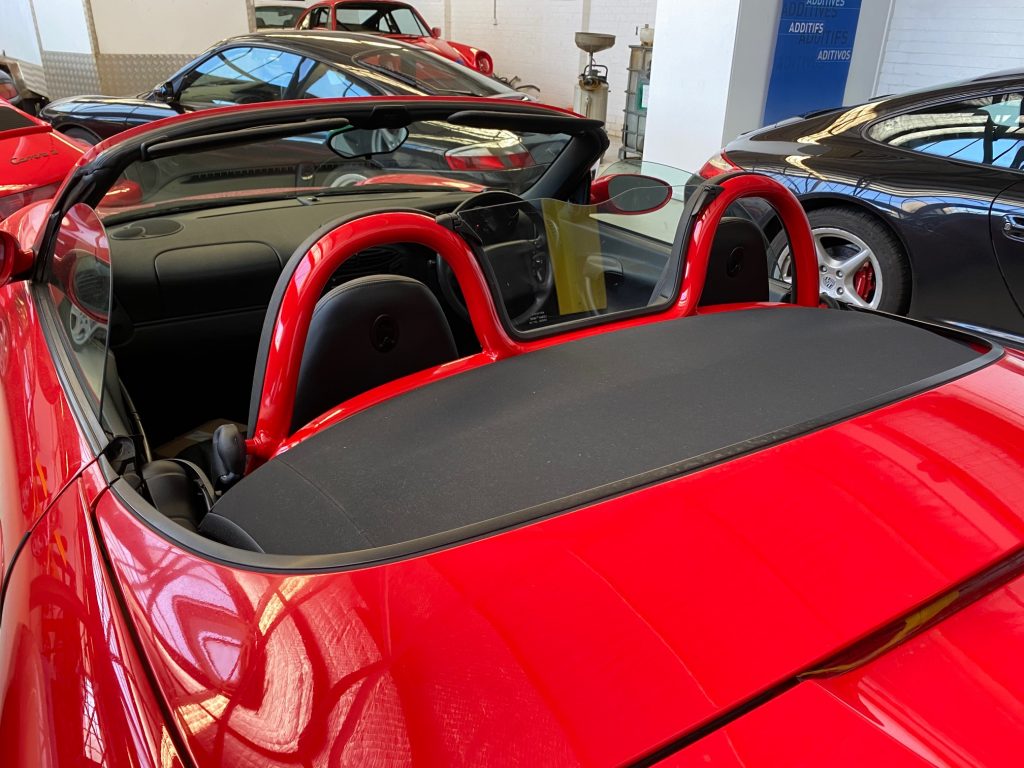 Looking for a way to make your ride more unique? Check out the matching colour roll bar on this Porsche Boxster!
Whilst having work completed at NINEAUTO, one of our customers decided to paint the roll bar on his 986 to match his car's paintwork.
A simple idea with a spectacular result… It's a real standout compared to the dull standard black bar.