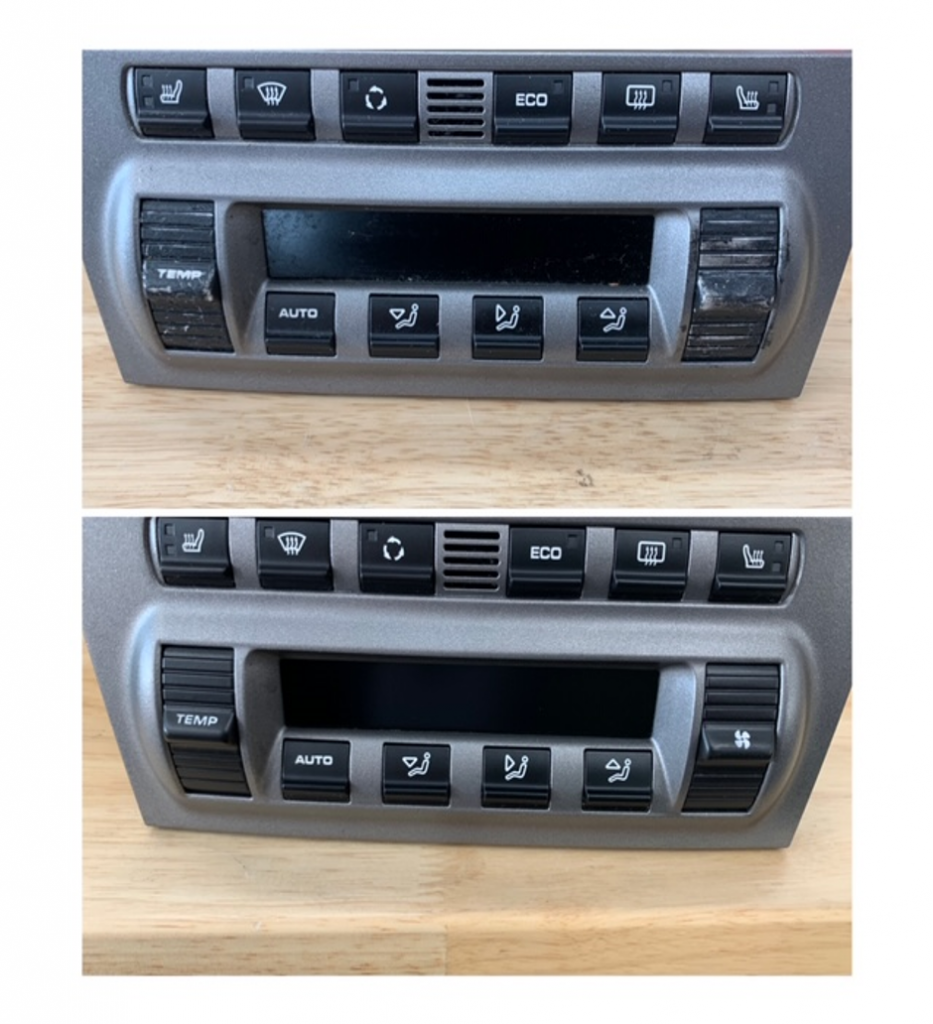 Sticky and worn climate control switches can compromise the everyday enjoyment of your Porsche and really date a car. Overtime, sweaty, oily hands and constant use can leave switches sticky to the touch with faded often illegible markings. This is a common problem that can make the interior of your Porsche look a little rough, and negatively impact a vehicles resale value.
If you want to refresh your climate control switches we can organise the unit fascia to be restored to look like new!
Attached are photos of a recently restored fascia, refurbishing the switches and laser etching of switch markings makes a noticeable improvement to the look of the unit and your car's interior, and will eliminate those sticky switches.