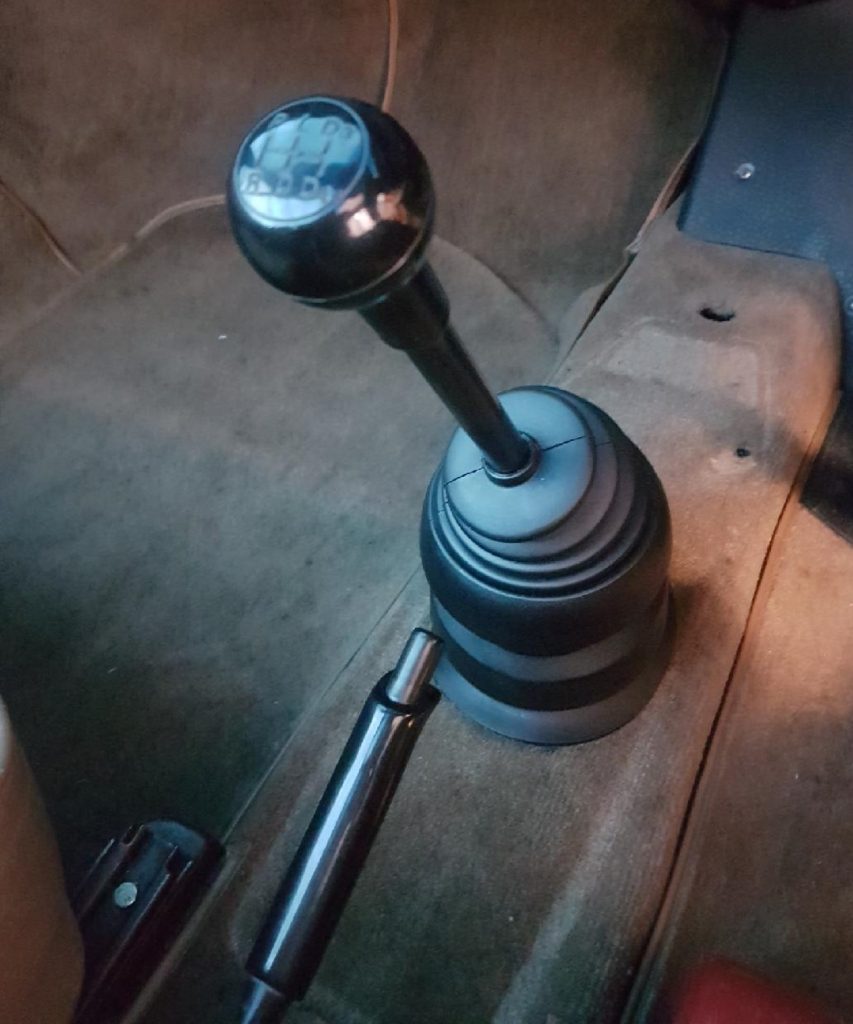 In the last month we have installed a Wevo Short Shifter and PSJ Coupling to the following 3 cars: 1976 911 2.7,1980 911 SC and a 1984 911 3.2.
The primary motivation behind moving to a Wevo Shifter is to get a shorter and sharper gear change, as well as centralising the gear lever between 3rd and 4th gear- like you find in a G50 gearbox. This modification is especially popular in tracked Porsches as it can significantly reduce the risk of missing a gear or choosing the wrong one. However, interestingly only I of our 3 most recent Wevo Shifter converts was a track car.
The broad feedback we get from customers who have made the move, is the Wevo delivers a smoother more enjoyable gear change, especially if your gearbox is feeling a bit sloppy.
A Wevo Short Shifter can be fitted to 911 Porsches from 1976 – 1986 with 915 Gearboxes. The cost of fitting the Classic Wevo Shifter along with the compatible PSJ Coupling (this coupling replaces the original Porsche shift coupler) is $1,680 which includes both parts and labour.
Wevo Shifters are available in a black classic style or a sports style that comes in either silver or black. The Classic Wevo Shifter shown above has always proven the most popular option, it is also slightly cheaper than the sports option shown below.