This post is the direct result of a customer request for a menu of upgrade options relevant to his 996, with ballpark costings. I've since spoken to a number of customers who'd like this info for their model Porsche… so this could be the first of many 'What's on the menu?' posts.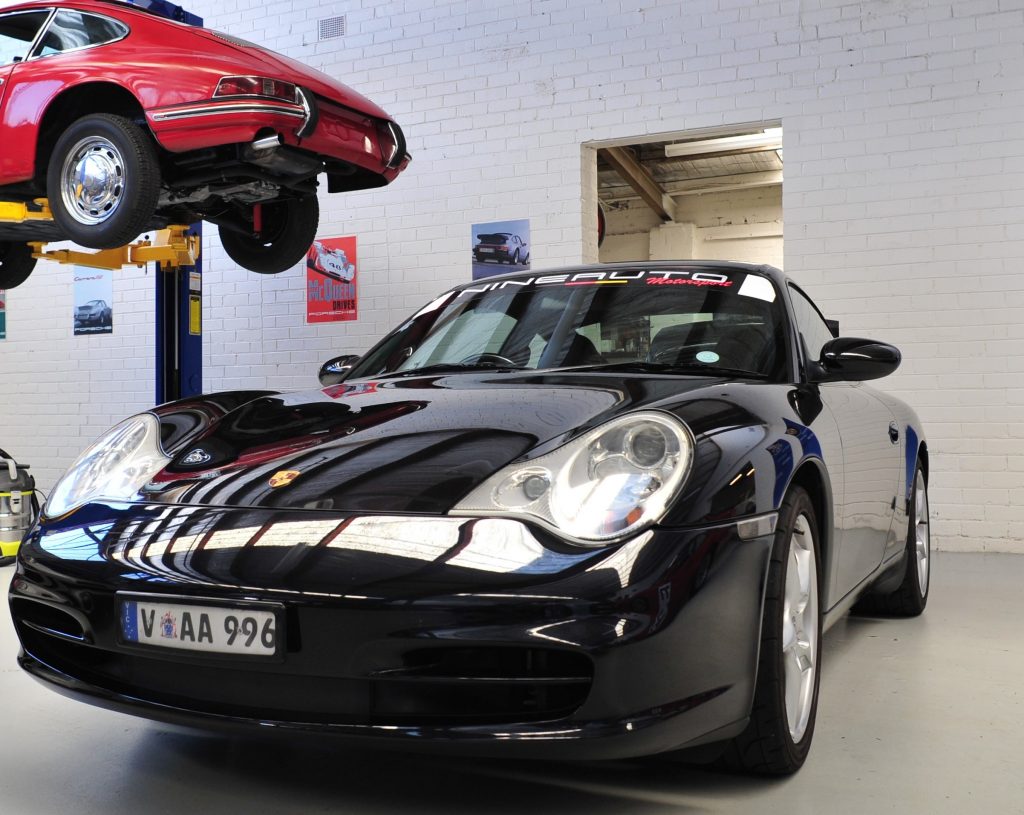 The 996 Series 911 was available from 1999 to 2004 and is easily identifiable by its "fried egg" shaped headlights. There is really only one mechanical watch out with this car – the IMS Bearings, this issue is also relevant to the Boxster 986.
So here's Stuart's upgrade options menu for the 996, with approximate costings.
Headlight Polish
Given these cars are over 10 years old, their headlights can become dull and yellow with age. A much cheaper alternative to replacing the headlights is having them polished. (The pics below shows the comparison when we had just one of the headlights of our Boxster courtesy car polished.)
Cost for polishing both headlight $500 inc. GST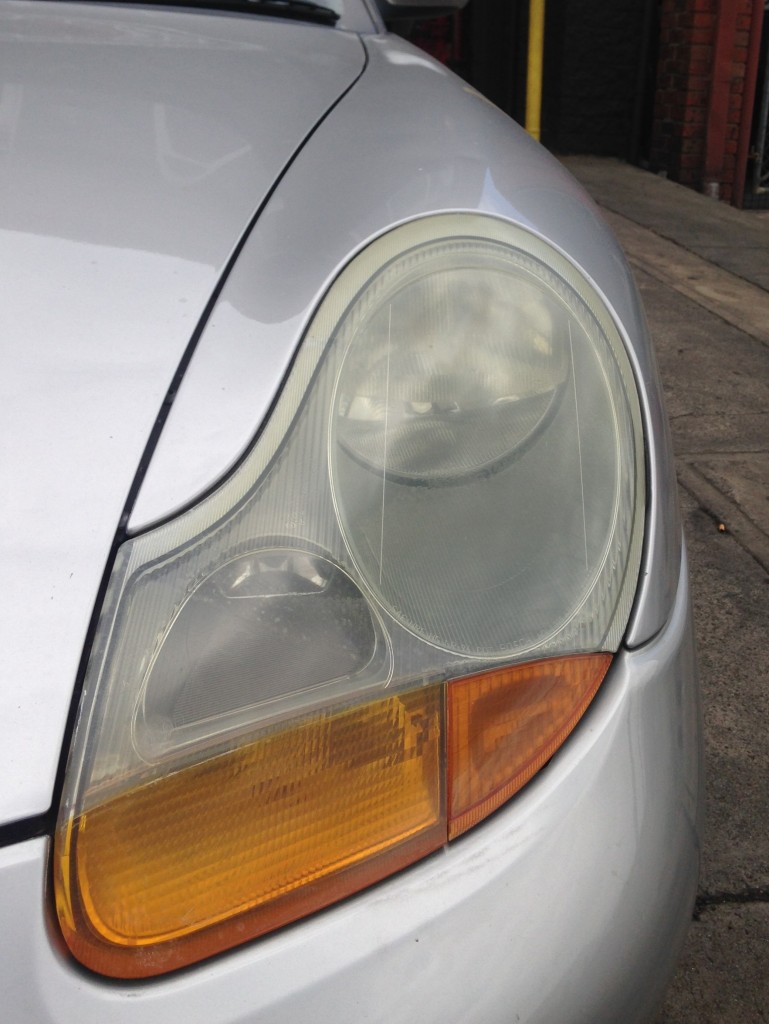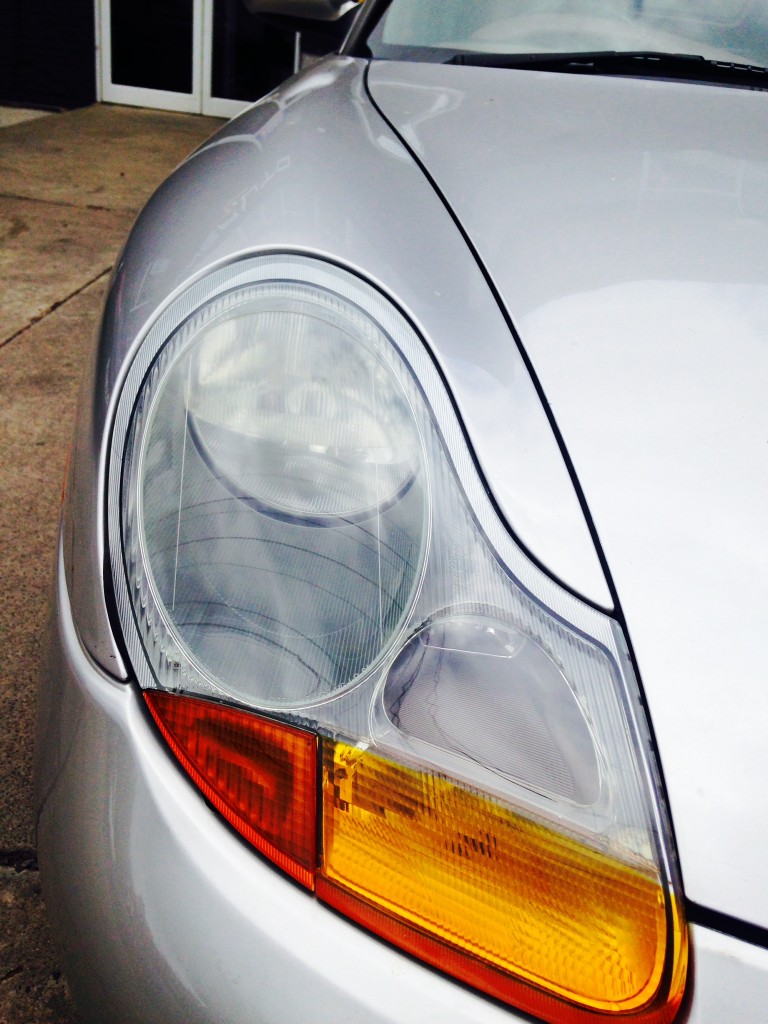 Cold Air Intake System
A great way to gain some extra power.
Cost including fitting $1,150 inc. GST
Exhaust Modification
The addition of a free flowing exhaust without the drone. This modification works even better when combined with a Cold Air Intake System.
Cost including fitting $2,300 inc. GST
Adjustable Suspension
For a ride that's comfortable on the road, and can be easily adjusted for the track.
Cost including fitting $4,300 inc. GST
IMS Bearing Replacement
For peace of mind it's worth replacing the IMS bearing on this model. There are two recommended alternatives, the Double Row IMS Bearing or the ultimate solution an IMS Oil Feed Bearing.
Double Row Replacement
MANUAL Cost including fitting $2,900 inc. GST
AUTO Cost including fitting $3,550 inc. GST
Oil Feed Replacement
MANUAL Cost including fitting $4,300 inc. GST
AUTO Cost including fitting $4,950 inc. GST